About Me
I graduated Magna cum Laude from Harvard University with a degree in Visual Environmental Studies and English and American Literature. Read my graduating thesis.
See my complete painting and drawing portfolio. See my photos.
Art and technology have always gone hand and hand for me. I learned my computer skills in the heady early days of the web.
Children's entertainment is extremely important to me.
Responsive Design
My career specialty is
responsive design
. A responsive website will fit any layout, including phone and tablet. Resize the following websites in your browser, or visit them on your phone and tablet:
Contact me
Hire me
to make your website responsive or to install a content management system.
Buy or license art
for your project.
Subscribe to the newsletter
User Interface
I have experience working with JSON feeds and AJAX to develop the types of charts and graphs listed here.
My web development experience includes jQuery, JavaScript, Bootstrap, HTML5, CSS3, WordPress, and PHP. I specialize in responsive design and development.
CSS3/SASS/Bootstrap

Demo.
Monsters.net features all the modern practices of CSS and SASS (Syntactically Awesome Stylesheets), and runs on Bootstrap. It uses gradients, transitions, mixins, and other advanced features of CSS. Additionally it uses Respond.js and Google's html5shim for backwards compatibility. Ankiewicz.com and my other sites are also coded this way.

HTML5/canvas (animation)




HTML5/EaselJS



HTML5 and CSS3
These are examples of work I have done with HTML5, canvas element, and CSS3. I am currently working on a
Flash-based game for children
.
ThreatGRID
ThreatGRID
provides a subscription-based service to prevent exploitation and to prepare an organization's response to malware threats.
I worked on both development and design for this site.
Ankiewicz.com
Ankiewicz.com
is my portfolio website. My favorite
photographic subject
is
fire arts
.
My complete painting and drawing portfolio can be seen here. Most of my art is available for album, book covers, digital licensing as well as gallery sales. Please contact me for details.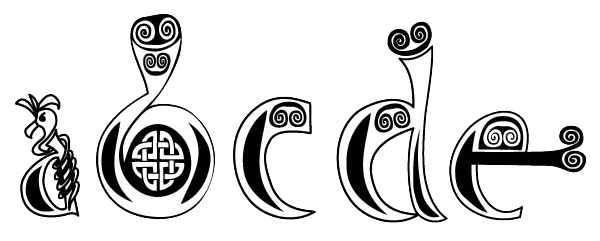 Graphic design
My design projects have included
fonts
, logos, and illustrations for individual clients. The font shown here was used as part of an academic book cover.
Roche/Genentech
I worked at Roche as part of the Global Product Regulatory System (GPRS) site.

GPRS is an internal tool used by Roche Regulatory Professionals to manage pharmaceutical products at all stages of the life cycle.

I worked on both development and design for this site.
VMG
I developed web pages and a content management system for Velocity Made Good Partners.
VMG Partners
collaborates closely with entrepreneurs and management teams of branded consumer companies to provide resources and strategic guidance that accelerate growth and raise brand awareness.
Looxcie
I led the team that developed the user interface and e-commerce for
Looxcie
.
Looxcie
sells helmet-mounted video cams.
Zecco
Zecco
is a discount stock trading website with an activity community of traders. See
additional screenshots.
Try out the prototype
of Zecco's account application site. This is a functional prototype of the account opening process, built in HTML and jQuery.
I worked on both development and design for these sites.
Products and licenses
I have sold
branded Monsters.net merchandise
in a variety of distribution channels, including boutiques and online stores.
I sold a series of Monsters greeting cards in Target stores as part of a licensing agreement.
Drawings